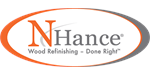 N-Hance - Wood Refinishing Franchise
This top-ranked franchise offers alternative wood refinishing services.
Territory Information
Dallas
Franchise Fee:

$9,413 to $43,179
Total Investment:

$49,912 - $153,179
Liquid Capital:

$50,000
Other Areas Available

USA
Profile
N-Hance Wood Renewal is the No. 1 choice for refinishing cabinets, hardwood floors, furniture and other wood surfaces.
With over 500 franchises in operation across the United States, Canada, New Zeland and Austrailia. Founded in 2001 by the same company that launched Chem-Dry into the world's largest carpet cleaning franchise, N-Hance is a low-cost, highly scalable investment opportunity with a proven business model that is revolutionizing the $361 billion American home restoration industry.
With an exclusive relationship with Home Depot, patented technology, and proprietary products that provide our customers with beautifully restored cabinets and floors at a fraction of typical costs, N-Hance wood refinishing services are going to continue to grow for decades to come.
The Secret Is Out
Entrepreneur magazine has named N-Hance to its prestigious annual list of the Fastest-Growing Franchises for four consecutive years, during which time we've doubled the size of our franchise system. The same publication also has included us on its annual "Top 500" list of the best franchise systems to invest in 2017.
"There has never been a better time to franchise with N-Hance," says Dan Tarantin, CEO of N-Hance. "We've developed a business model that is easy to run and easy to rapidly scale, with an exceptional support and a training platform that is the gold standard in the industry. Our national reputation and our relationship with Home Depot make it easy for franchisees to win a sizable share of their market, and our proof is that we're ranked by Home Depot in the top 5% of all of their vendors. We've experienced double-digit growth in the past four years, and we're expecting that growth to continue well into the future. An opportunity like N-Hance only comes around once, and we have the business model and the systems in place to help savvy entrepreneurs realize their full potential of small business ownership."
Comprehensive Training & Support
N-Hance training offers franchisees to be bolstered by one of the most comprehensive initial and ongoing training platforms in the industry.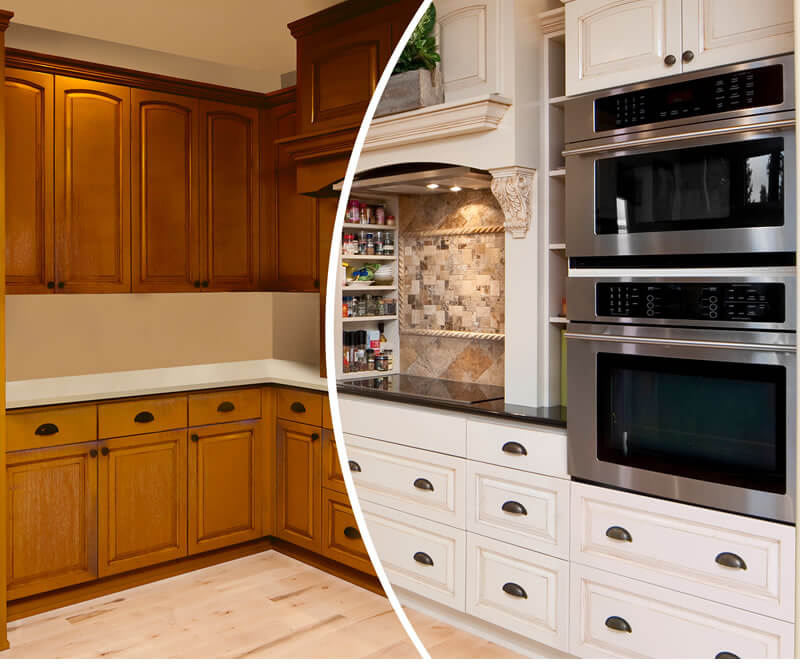 The majority of franchisees in the N-Hance system had no experience in the wood refinishing industry before they decided to change their career path and go into business for themselves. Why did they decide to make a leap into an industry where their only experience had been as consumers — placing a call to a brand that would refinish their floors and cabinets?
The answer is simple: N-Hance is a rapidly growing brand with a glowing nationwide reputation, and the home remodeling industry is booming at an annual $361 billion.
"One of the biggest strengths with the N-Hance brand is that we're a family," says Bridger, "We take this approach to our training platform, which is designed not only to make them experts in their field and their craft, but also to get them into their business and start earning revenue quite rapidly. We know that our franchisees exit careers and invest real time and real money into their new business. They have high expectations, and we work very hard to give them everything they need to prosper. We take it incredibly seriously."
Our Franchisees Are Talking
"Do it. It's a great product and a great system. Harris Research is a great company and very supportive. They help you with everything you need in getting started and opening your business quickly. We're really like one big family — everyone supports each other."
— Jeff and Pam Overfield
"The No. 1 thing that I hear from customers is that they really love that they can have beautifully refinished surfaces and floors in one day. There's no cleanup after we're gone. There's no smell and no odors, and they can begin using their kitchen an hour after we've finished our work. They love it."
— Mike Rozo
"What I like most about being a part of the N-Hance family is the support I get from HRI. If I have any issues, it's nice that I can turn around and get them resolved quickly. Do it. Just do it, because all I see is great things coming out of this company and the business. We are a very unique business. There's not a lot of competition out there, so I would recommend it highly."
— Michael Depasquale
Ideal Candidate
We're looking for franchise owners that want to be a part of one of the largest industries in the world, home improvement. We are looking for the entrepreneur that sees the potential in a scalable business model. With N-Hance your business will transform customers kitchen cabinets and wood floors. Sales and manager backgrounds thrive within our network and there is no need for previous wood working or cabinet experience.